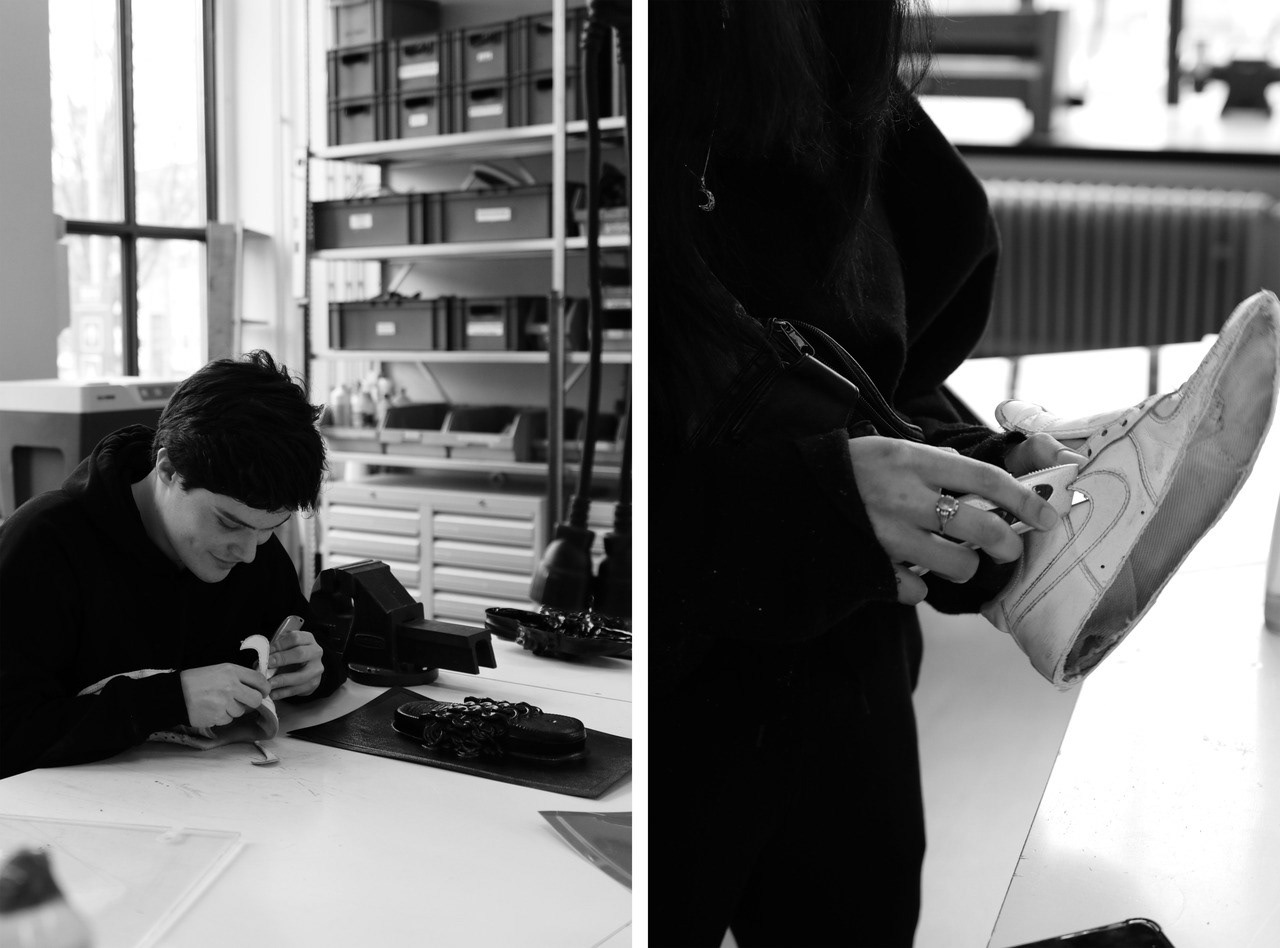 We started off fooling around and exploring how the shoe was constructed by ripping it all apart and cutting it in half.
Our only guidline was to let it match the outfits aesthetically, other than that we got all the freedom.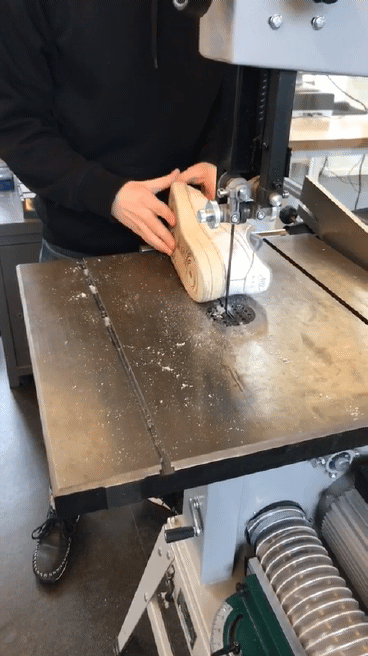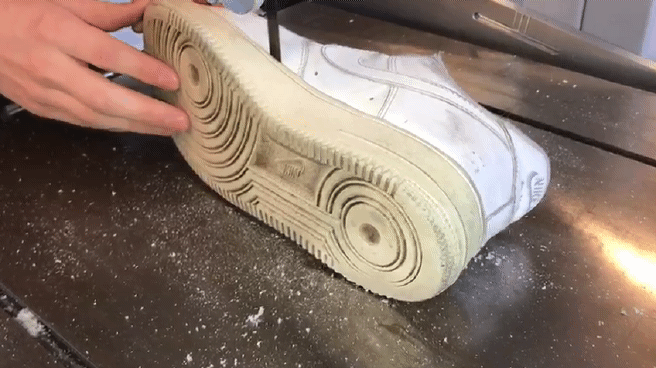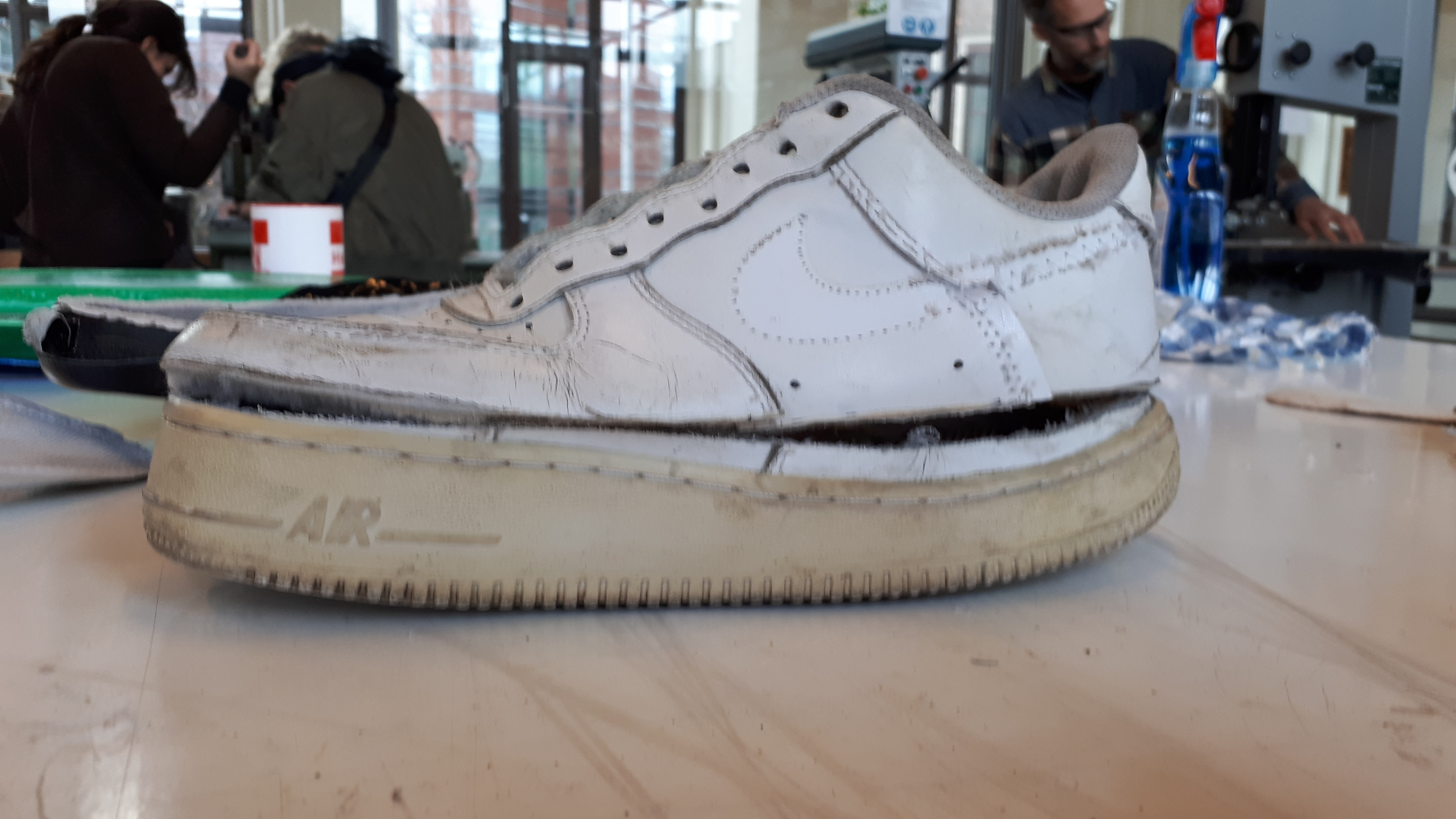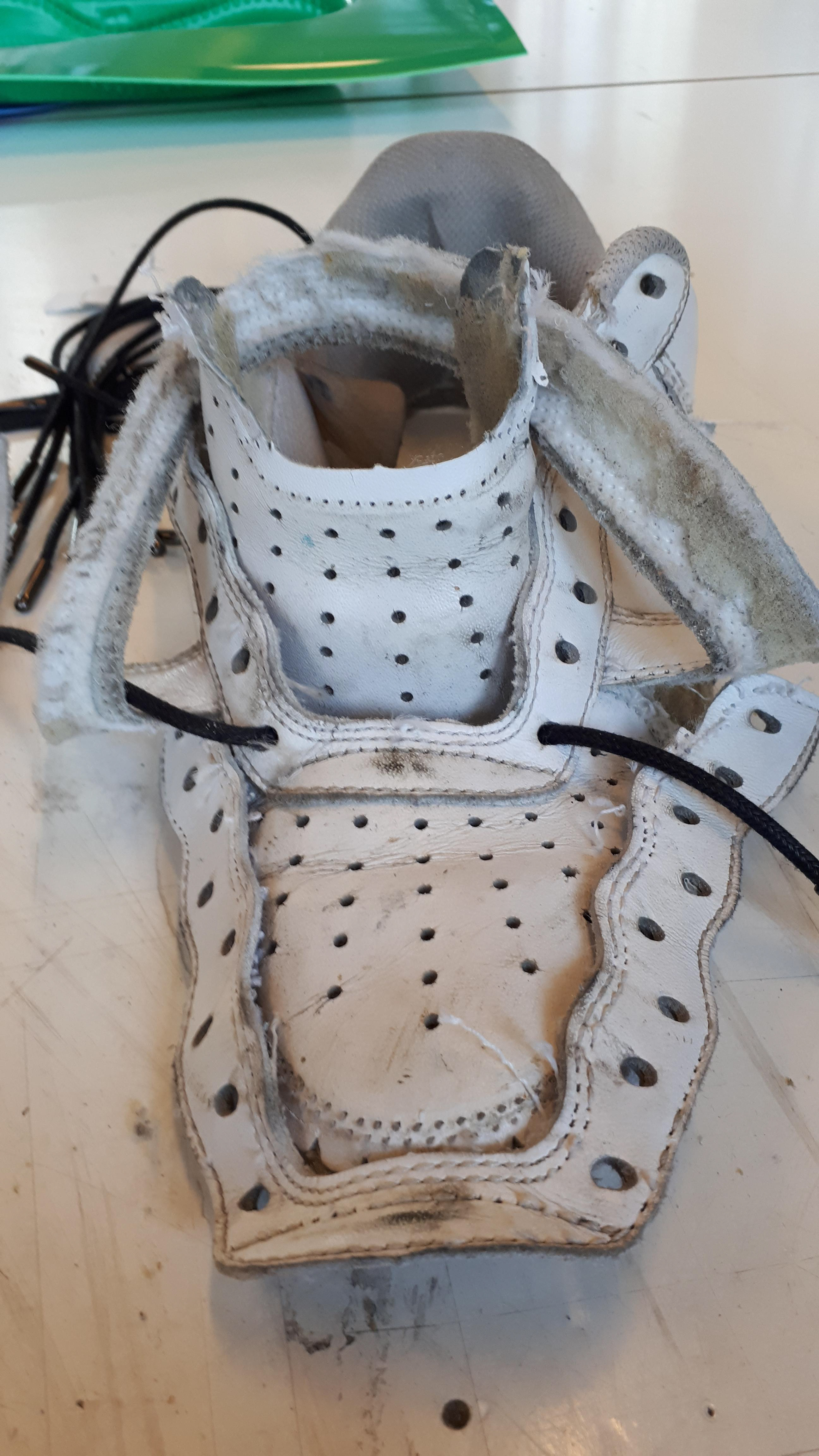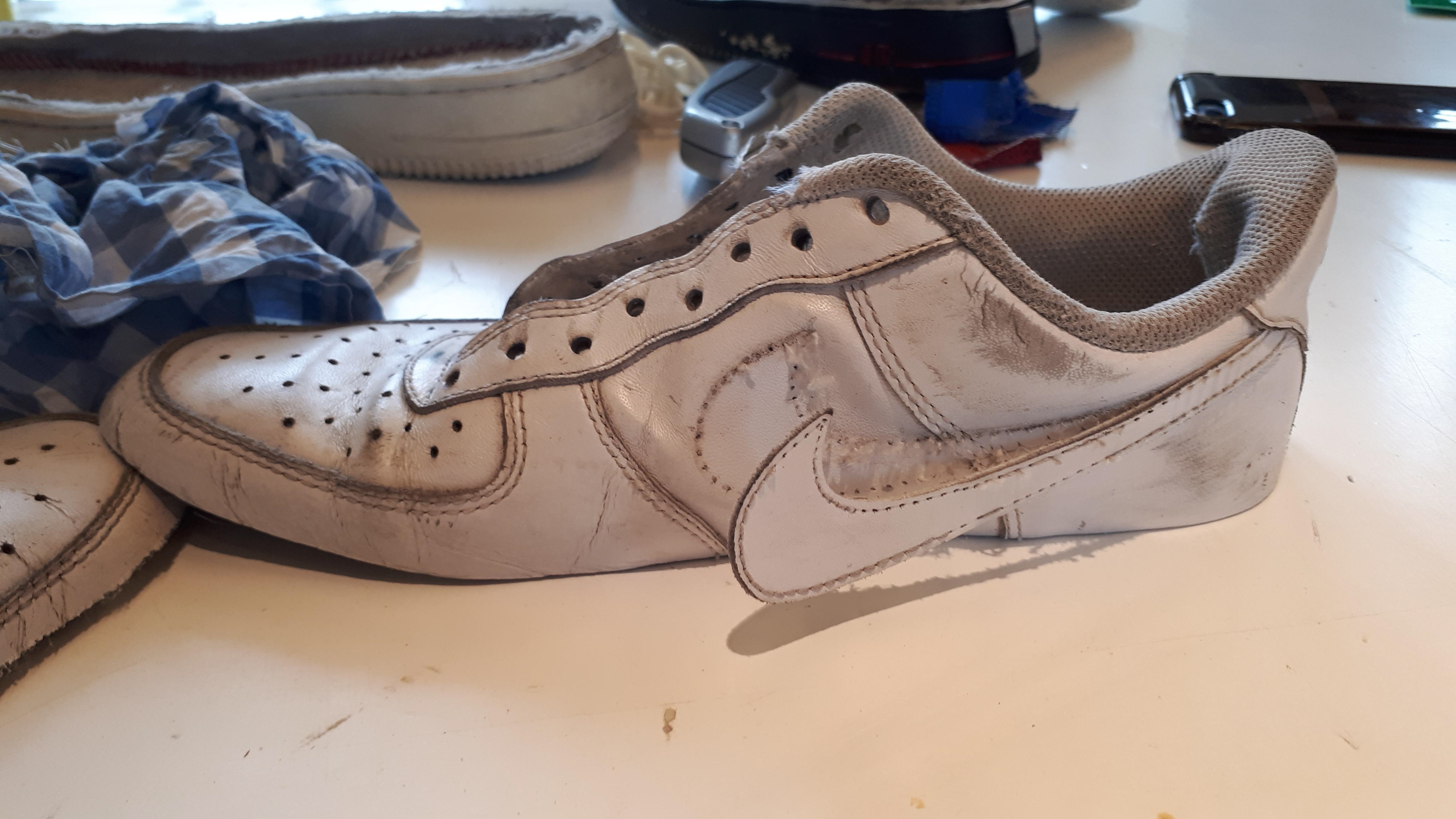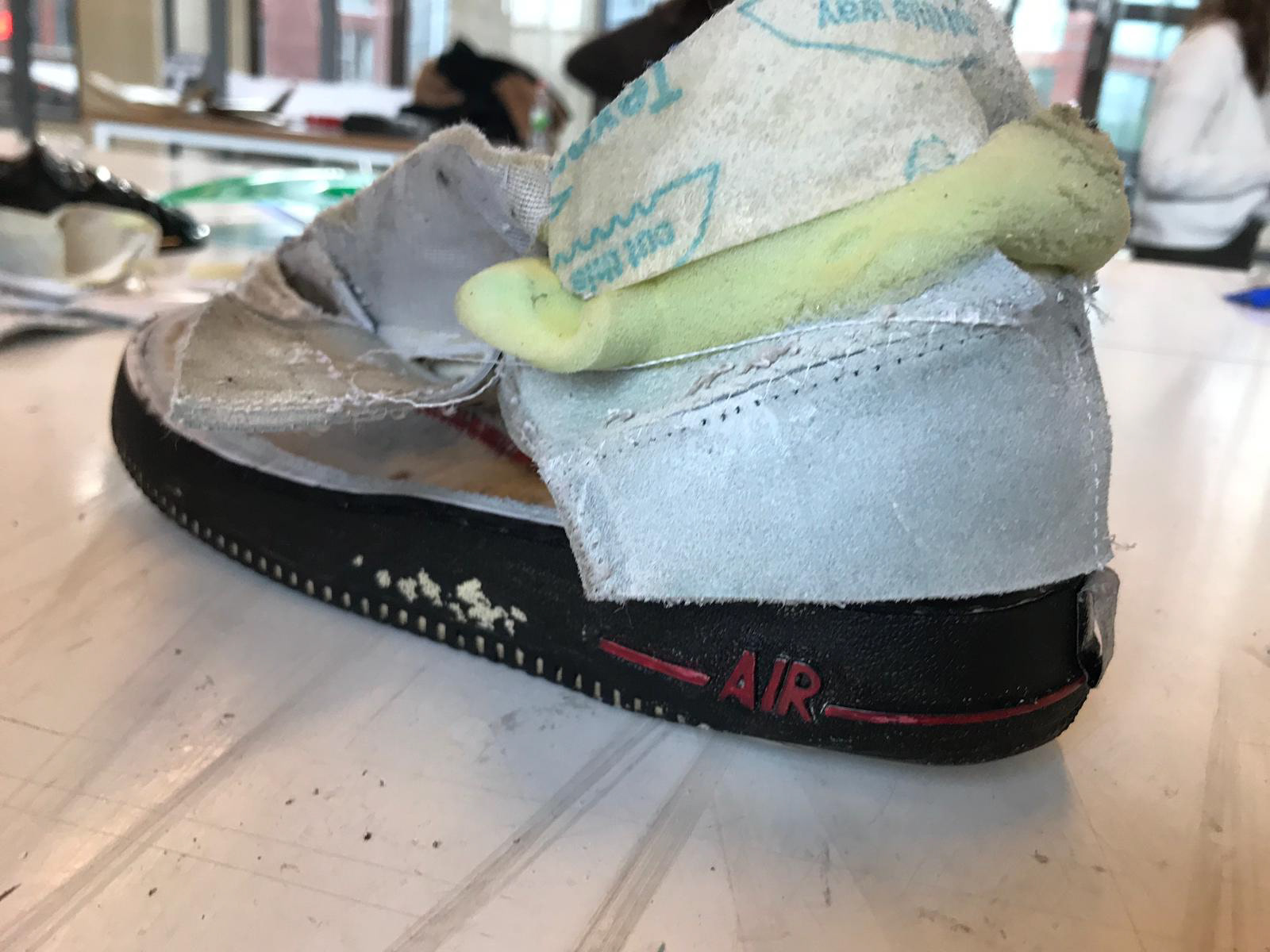 We began with only two pairs of Nike Air Force 1 and we were meant to create three pair of shoes for the show.  W
e went to the Waterlooplein to buy three more pair of shoes.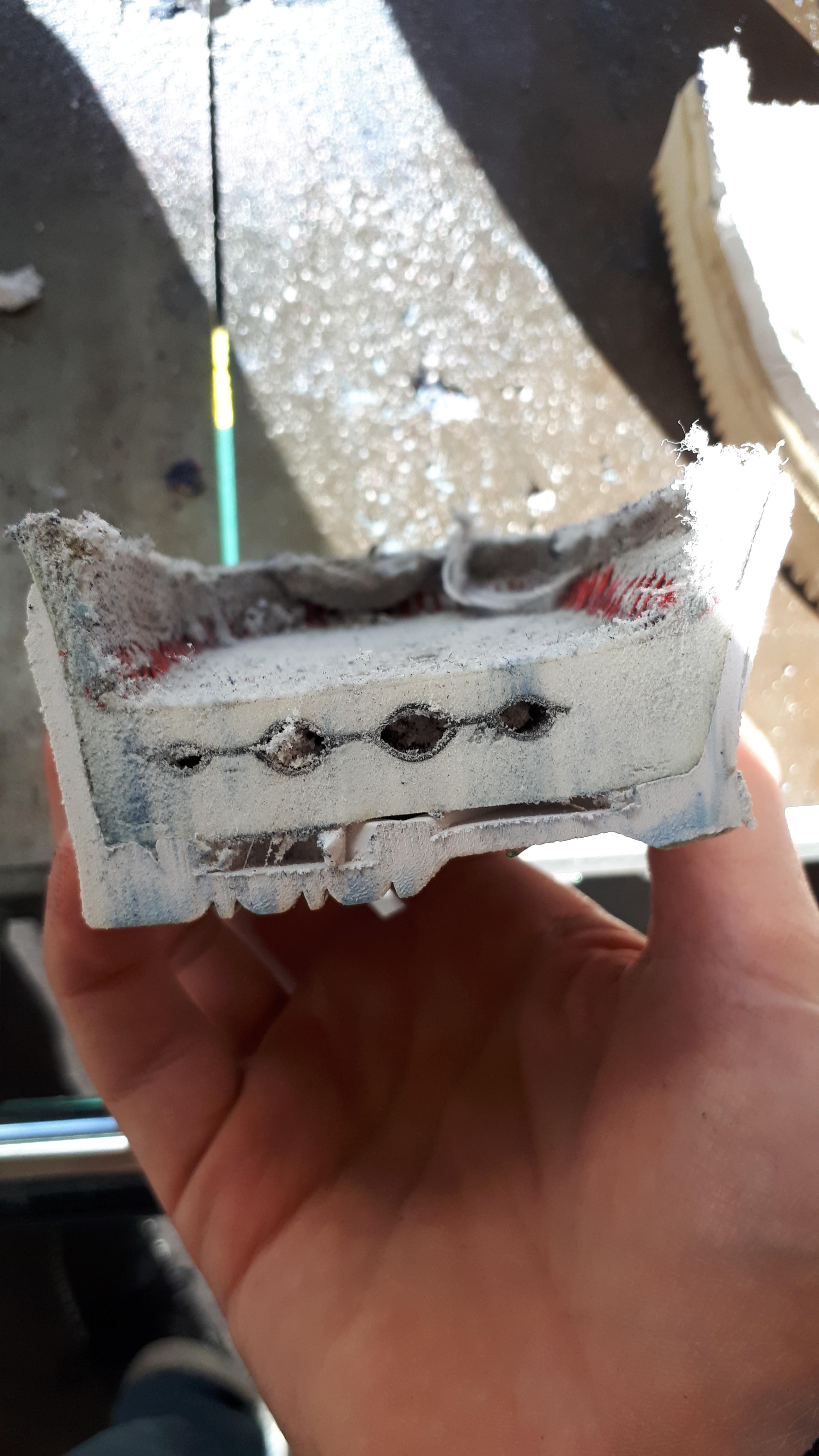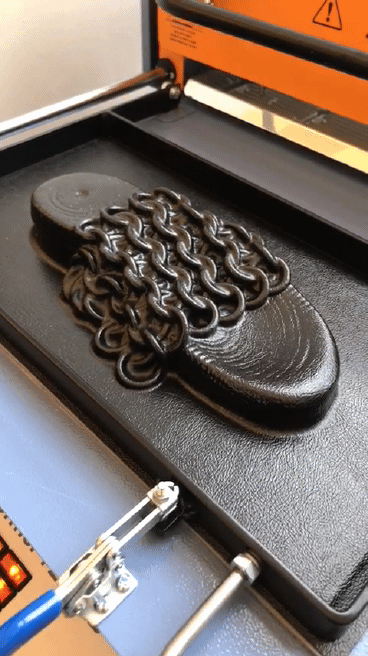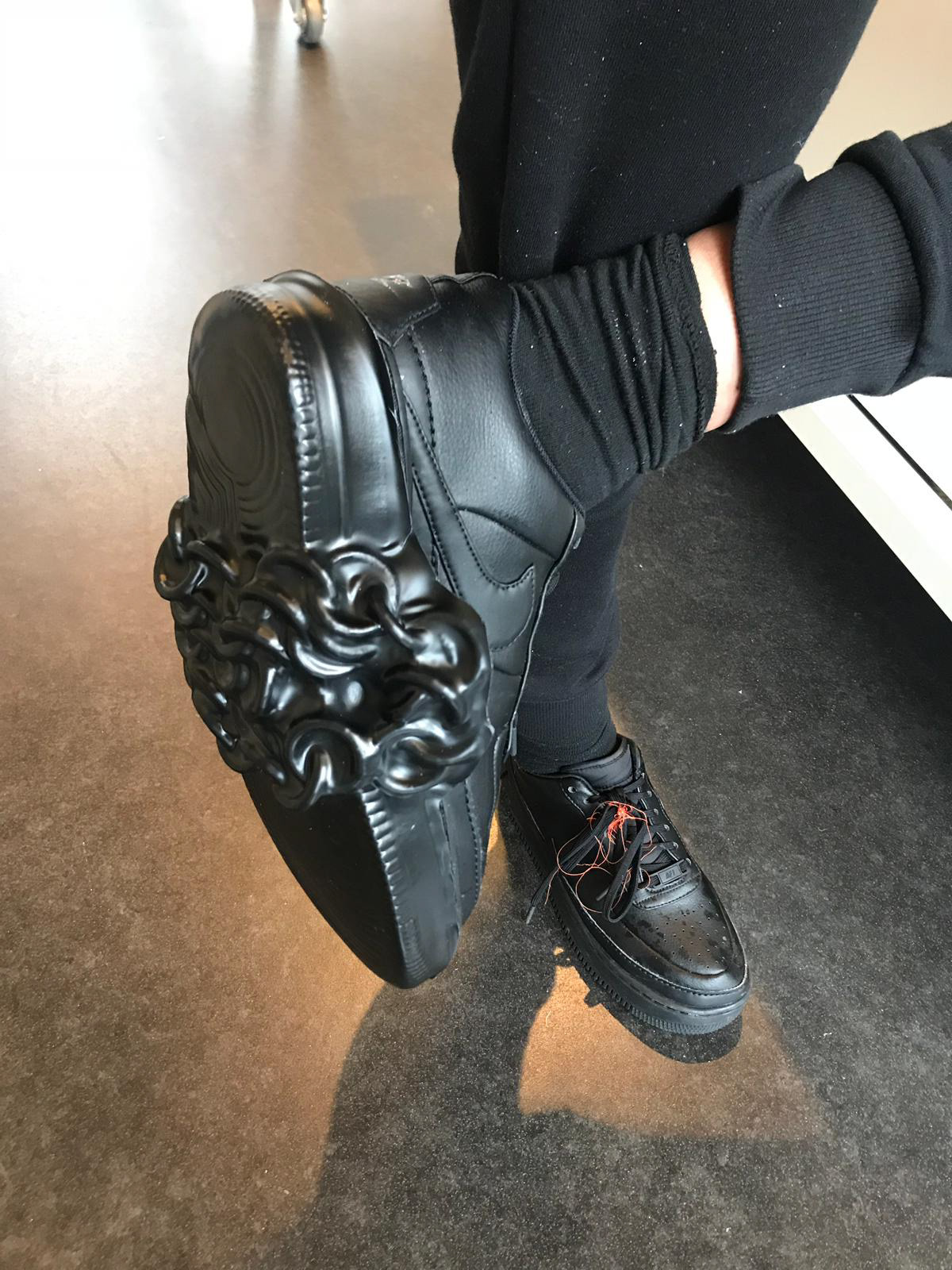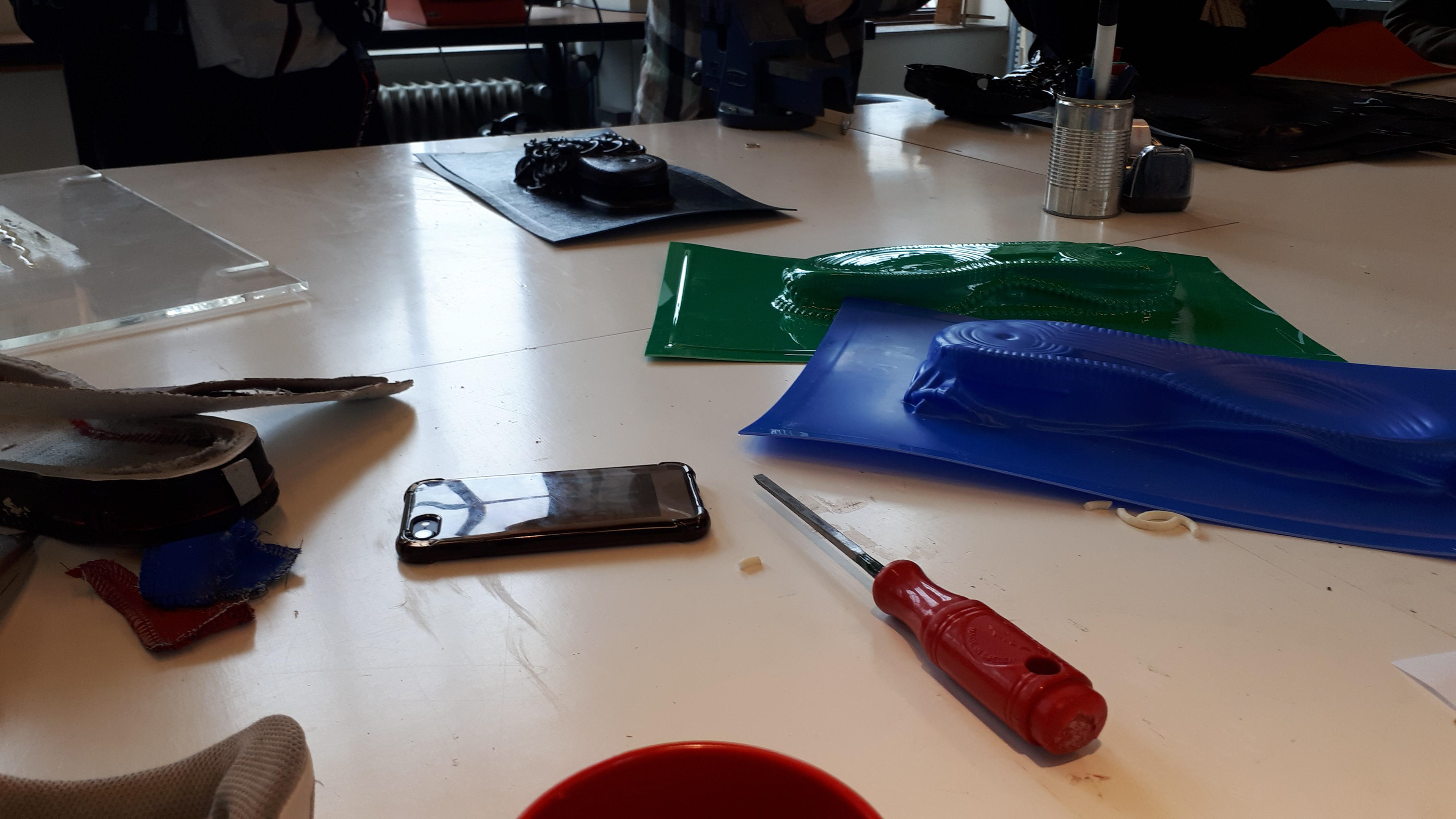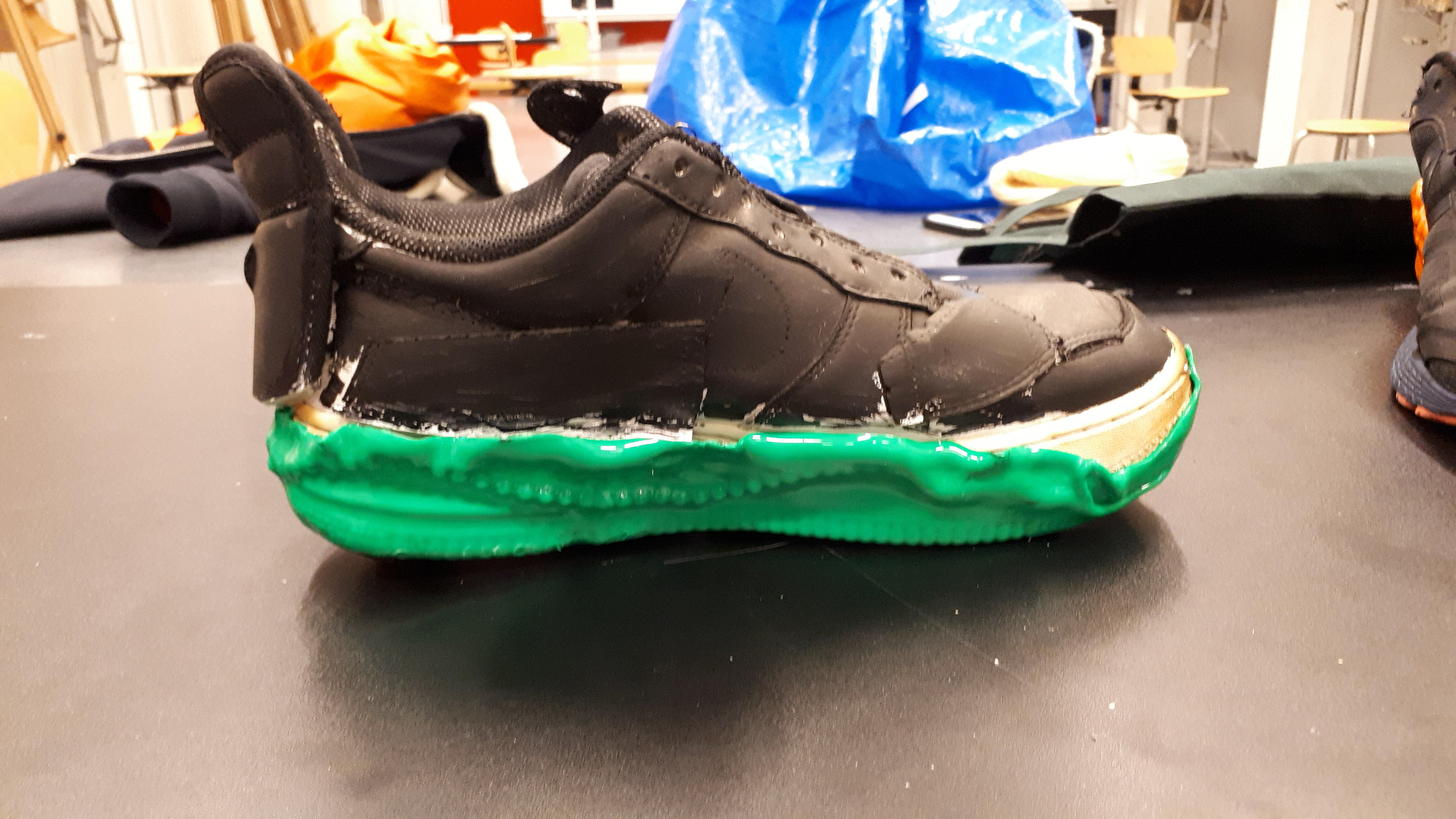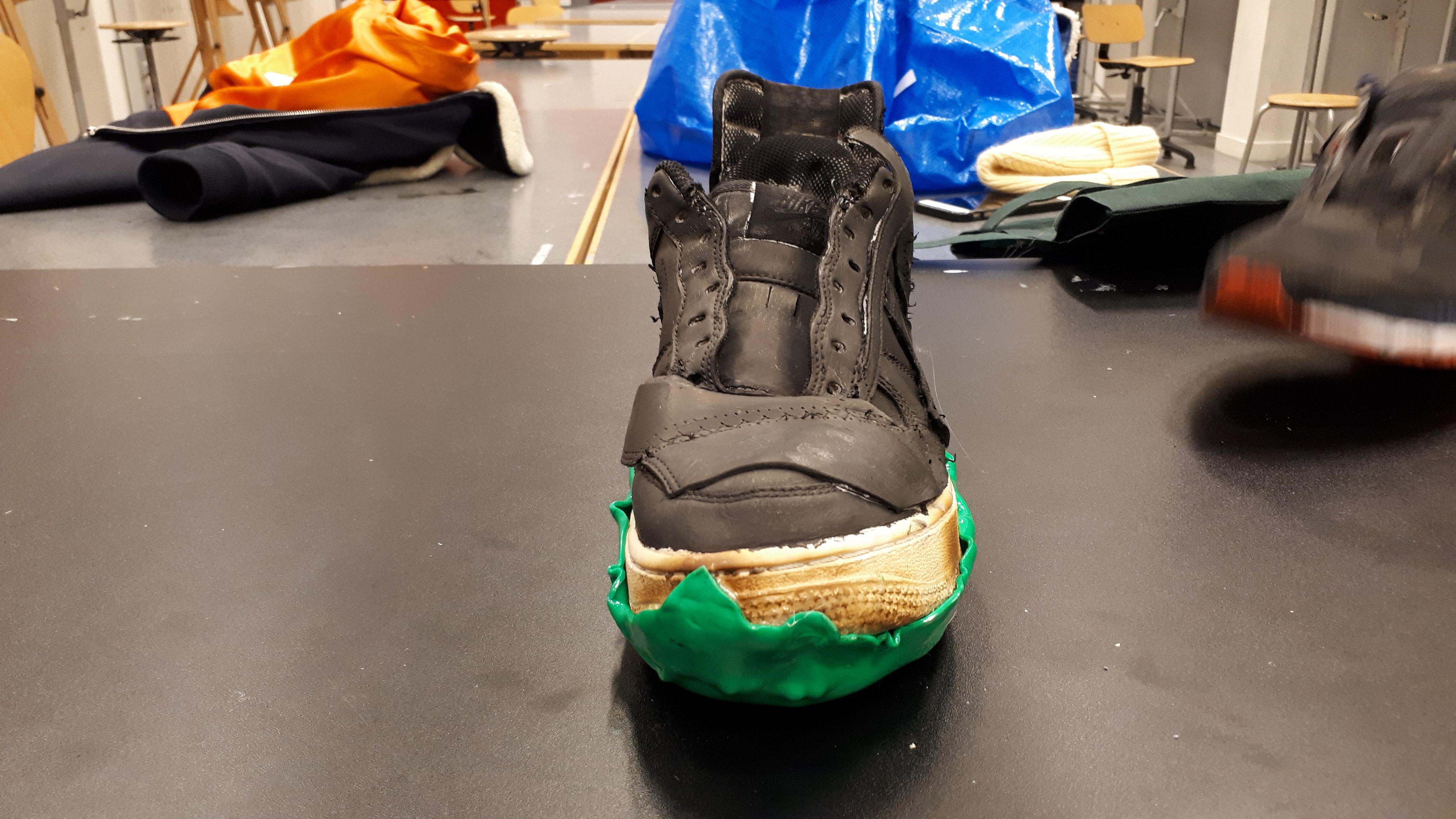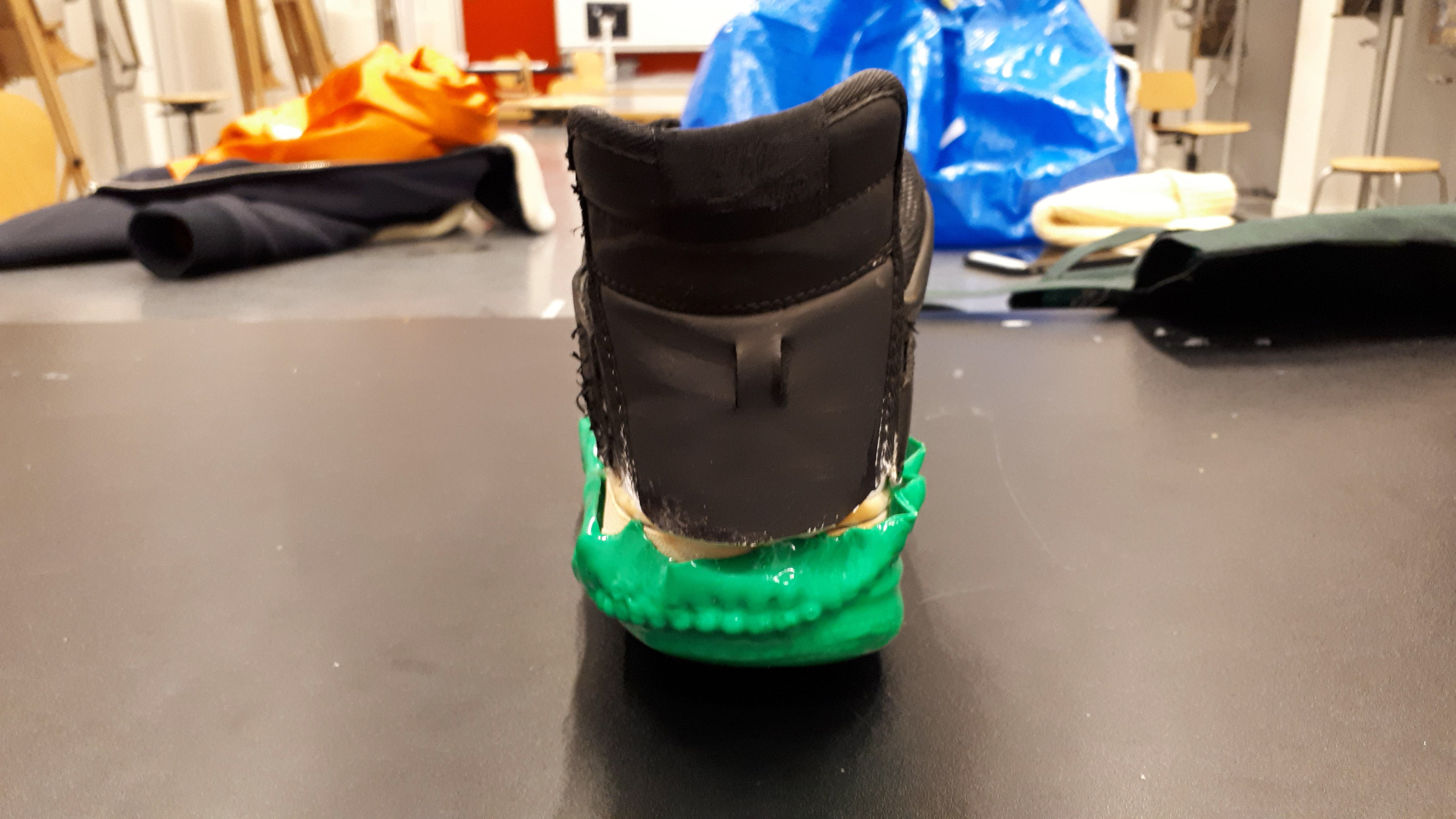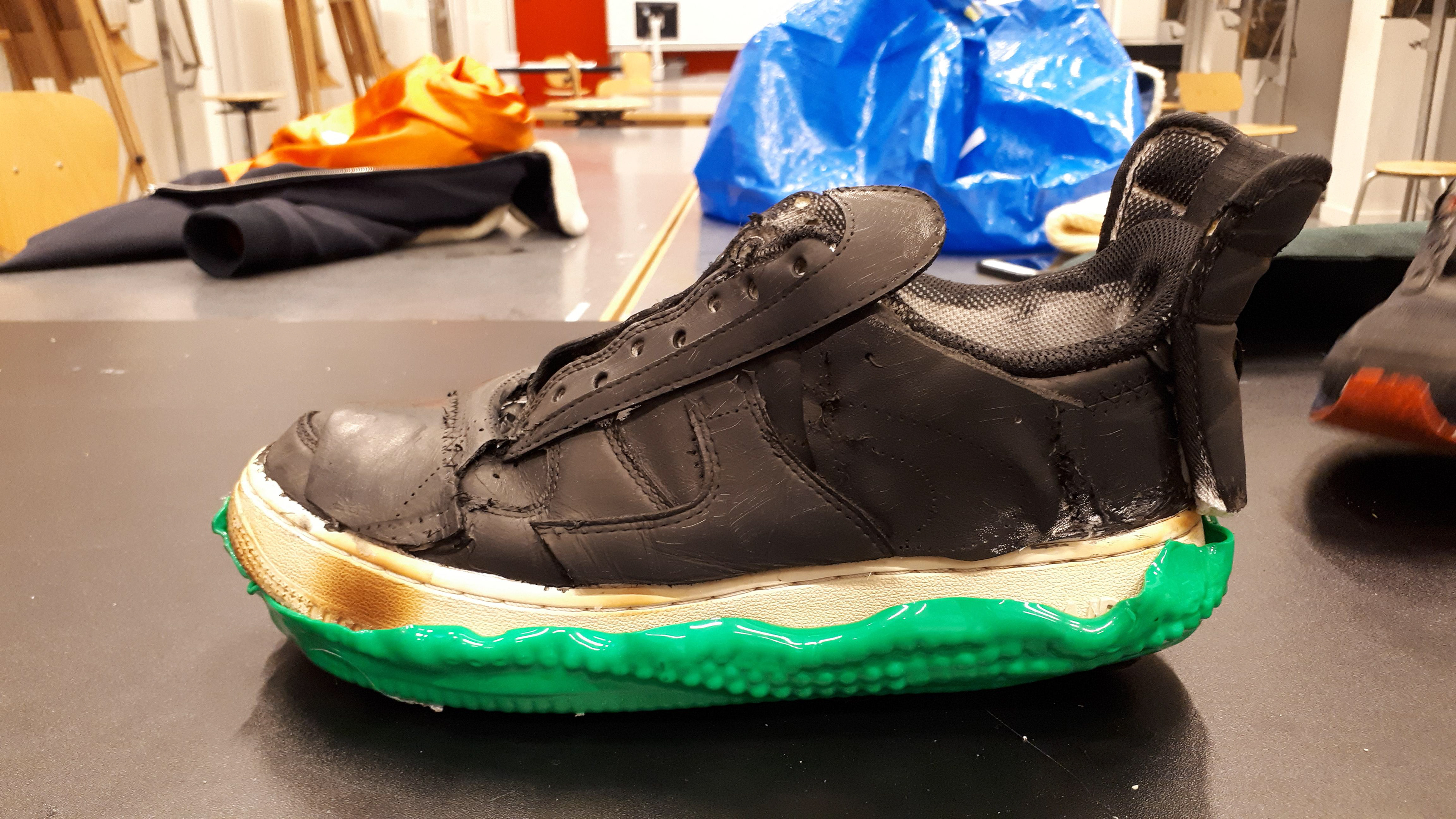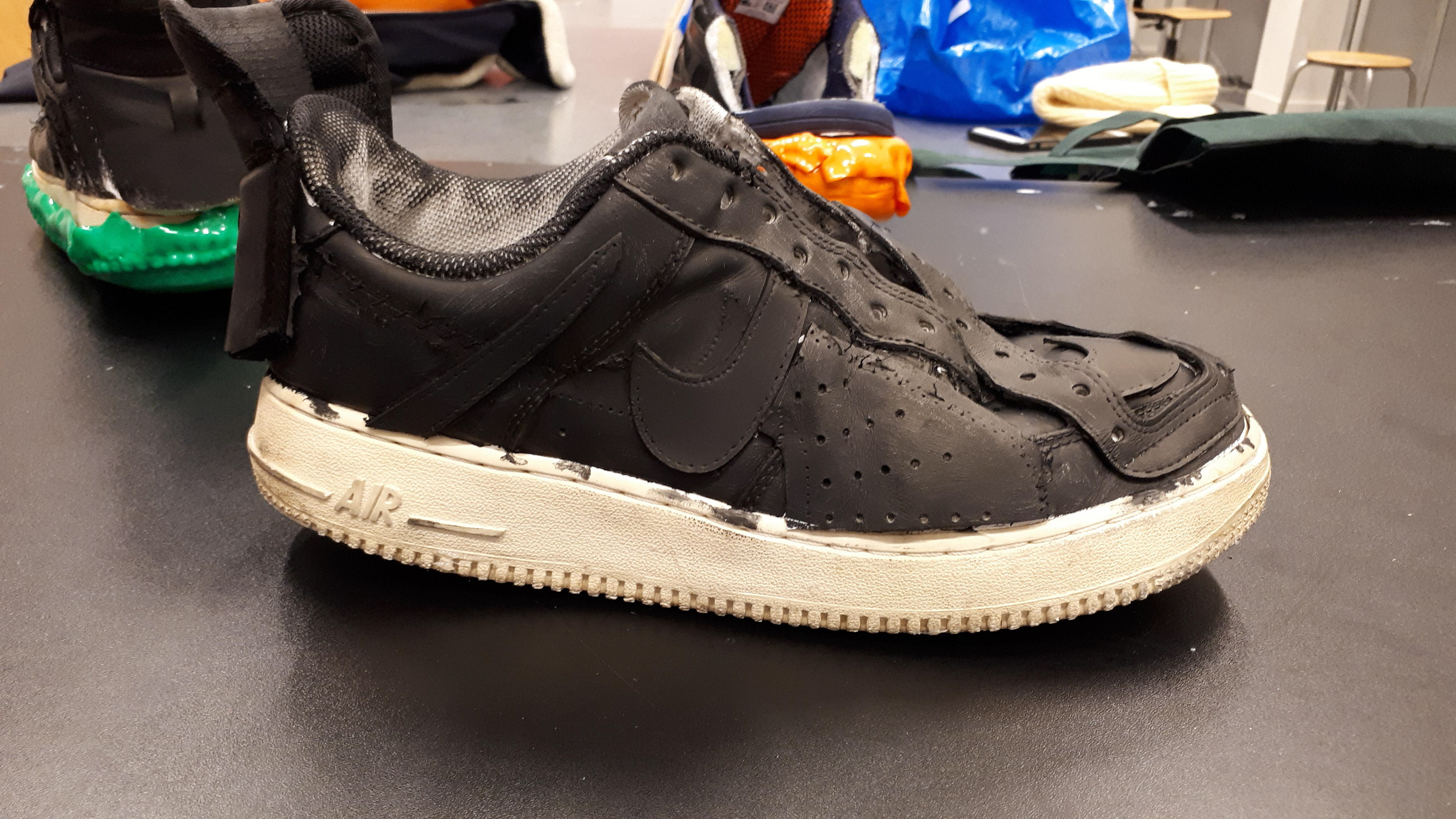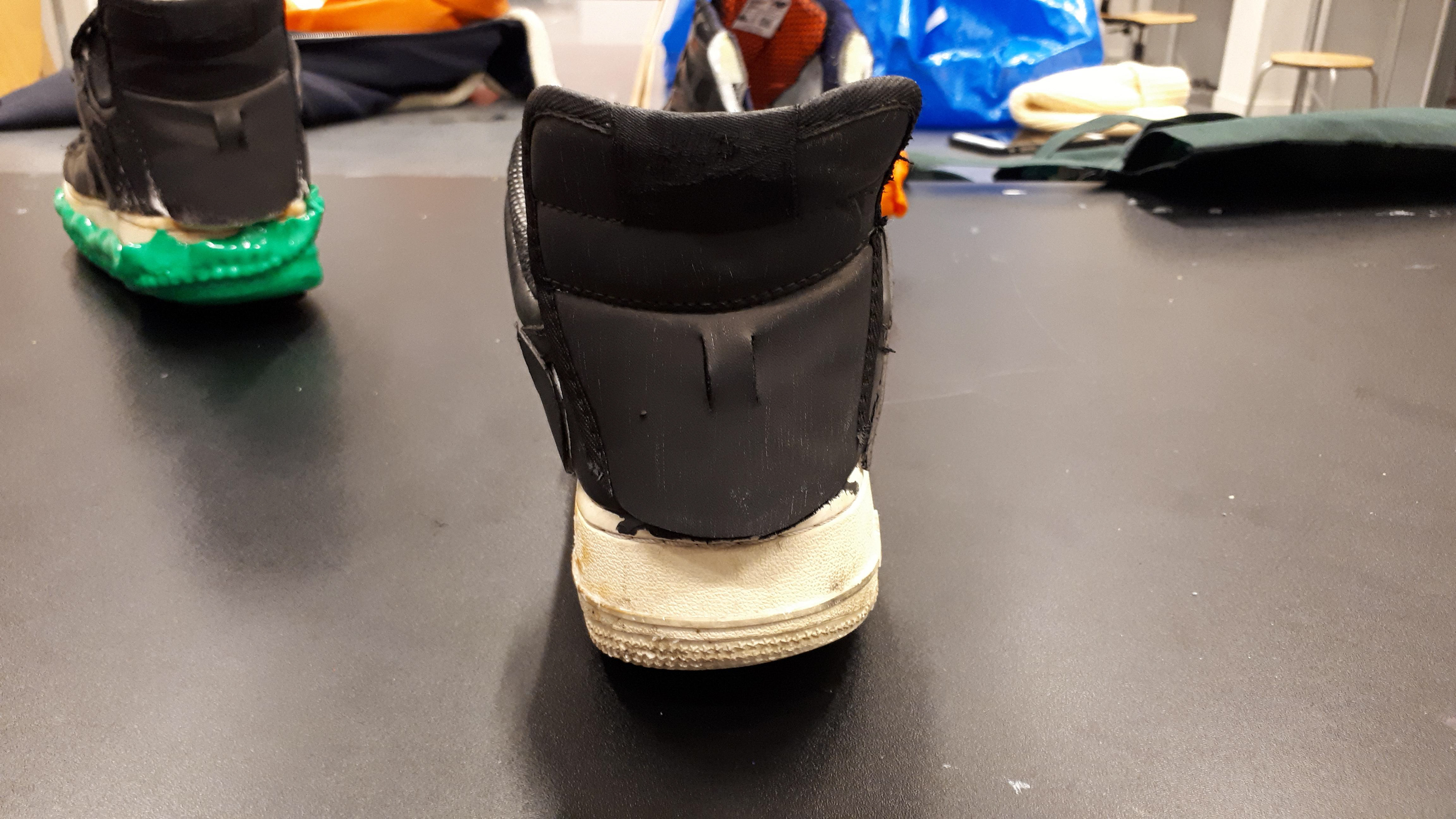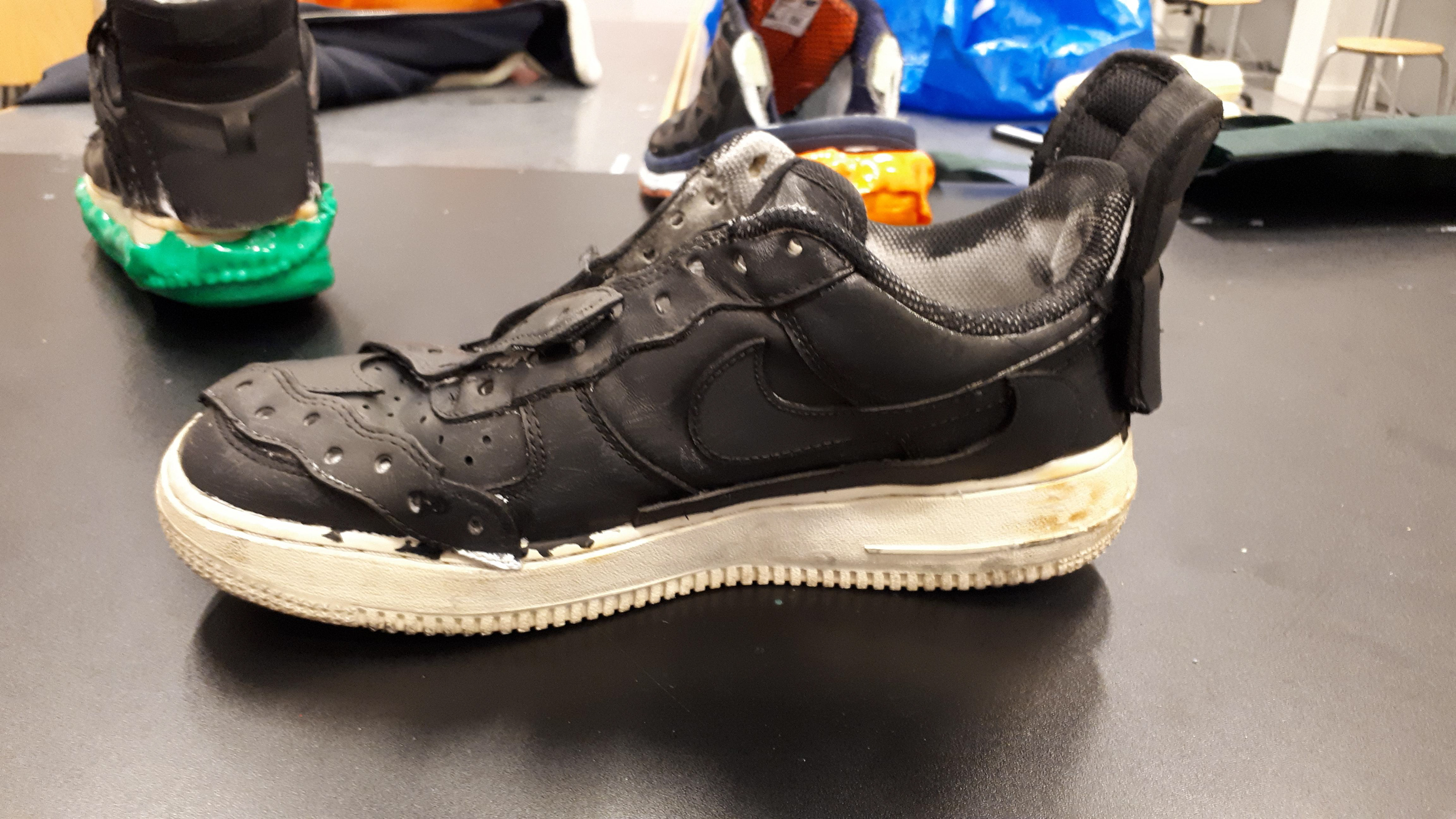 The focuspoint of the second pair of shoes is the heel. After experimenting some more with the airheater we found out that we can not only wrap the plastic around the heel, but even change shapes or create holes.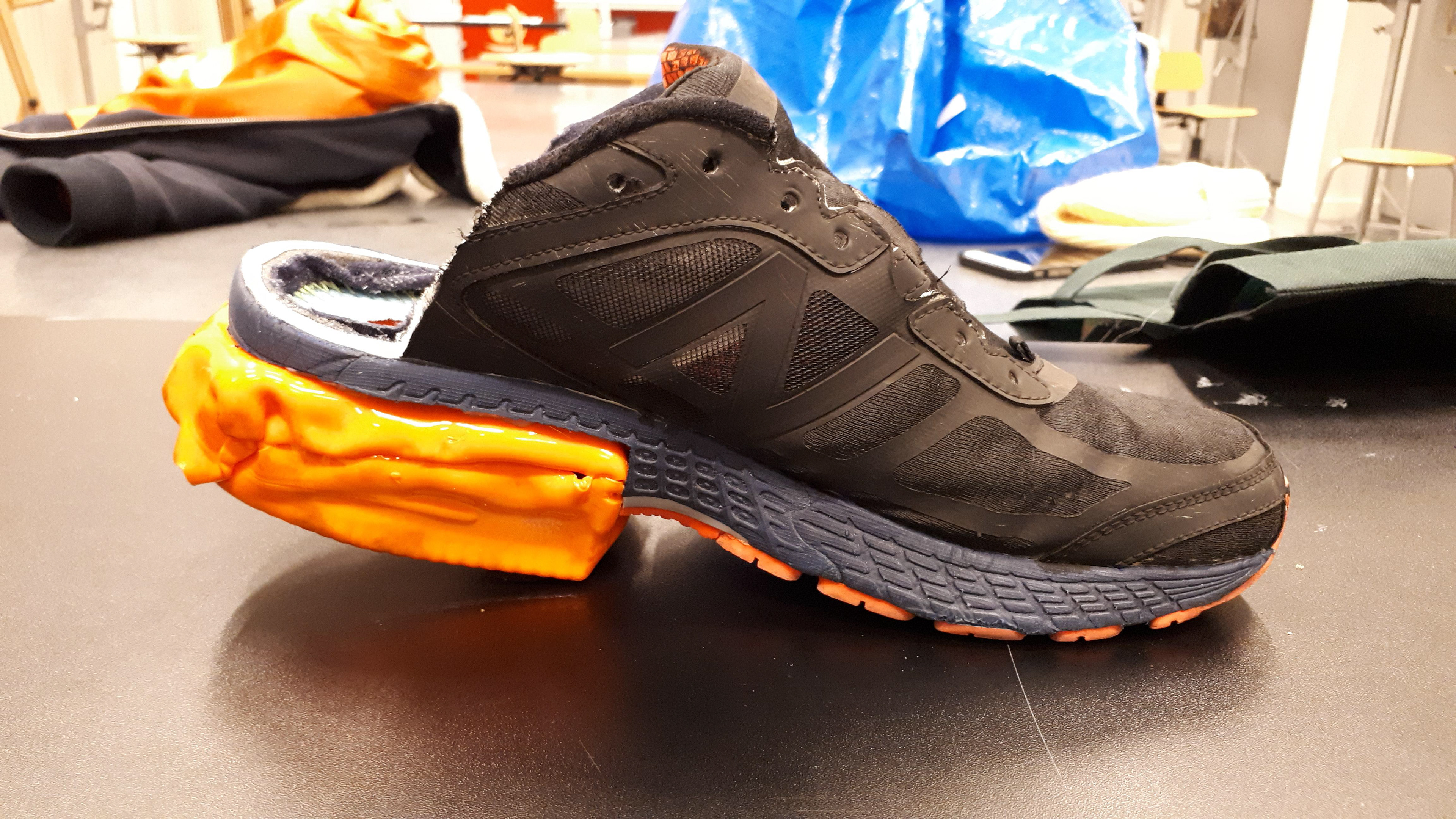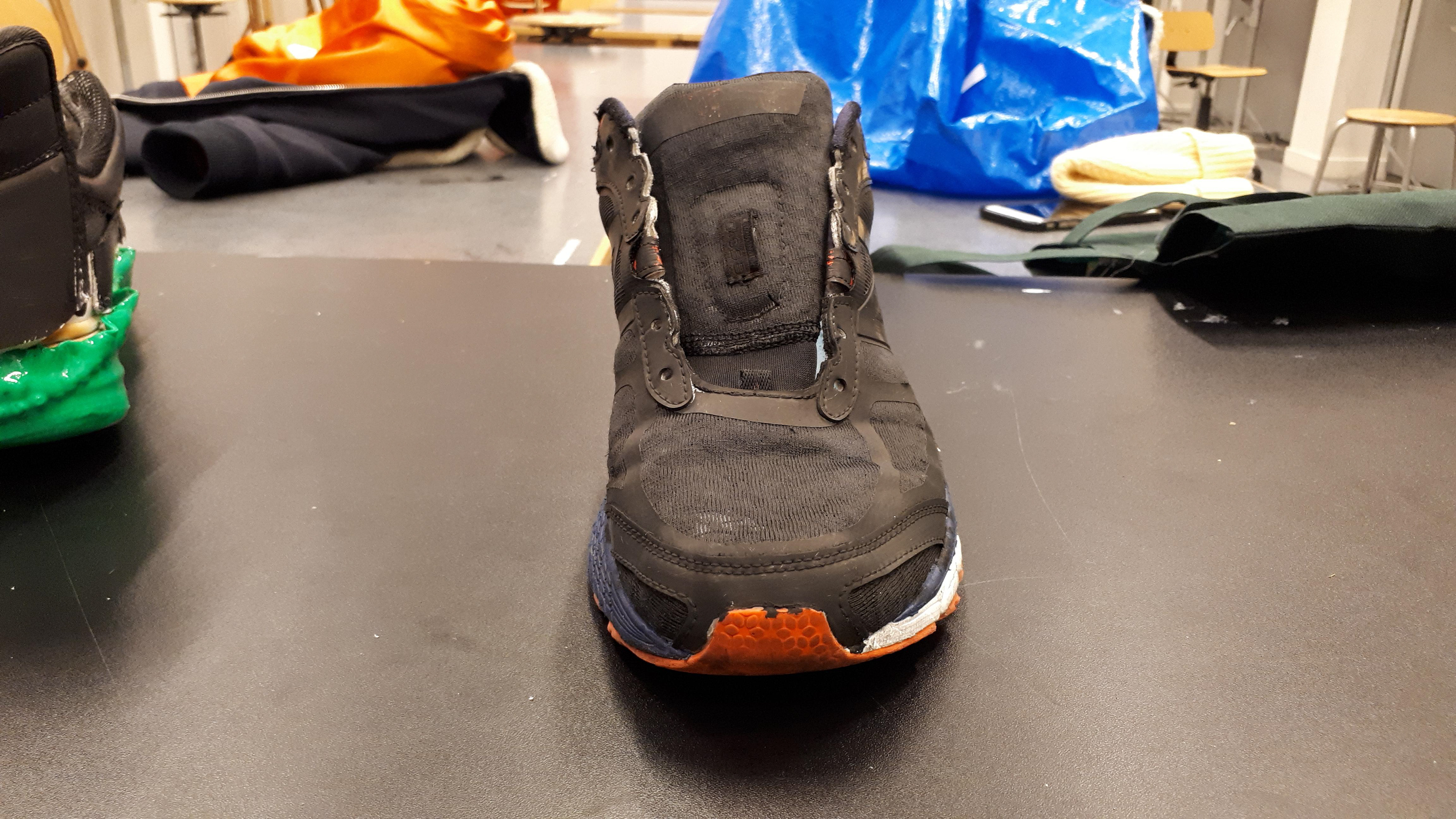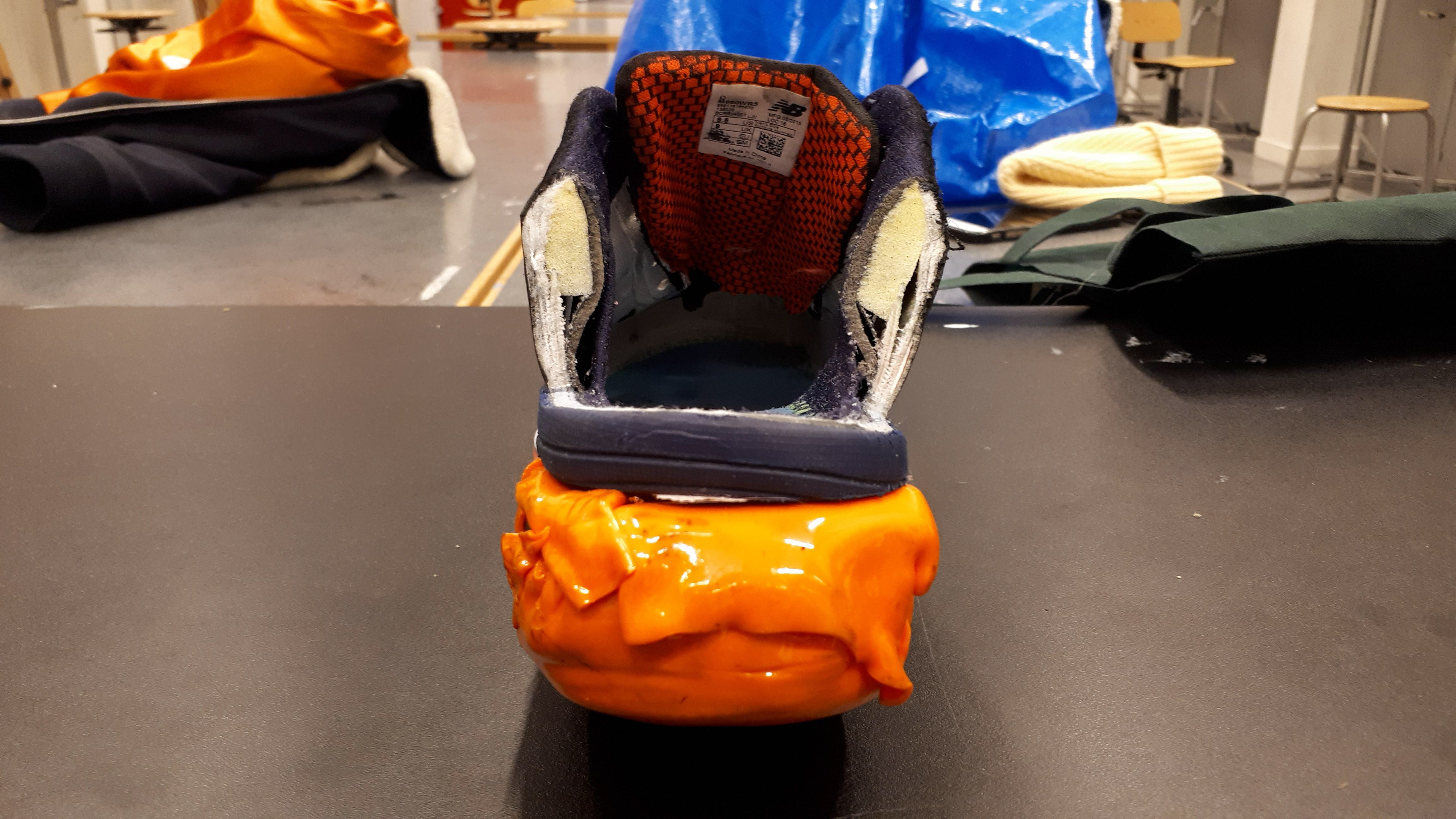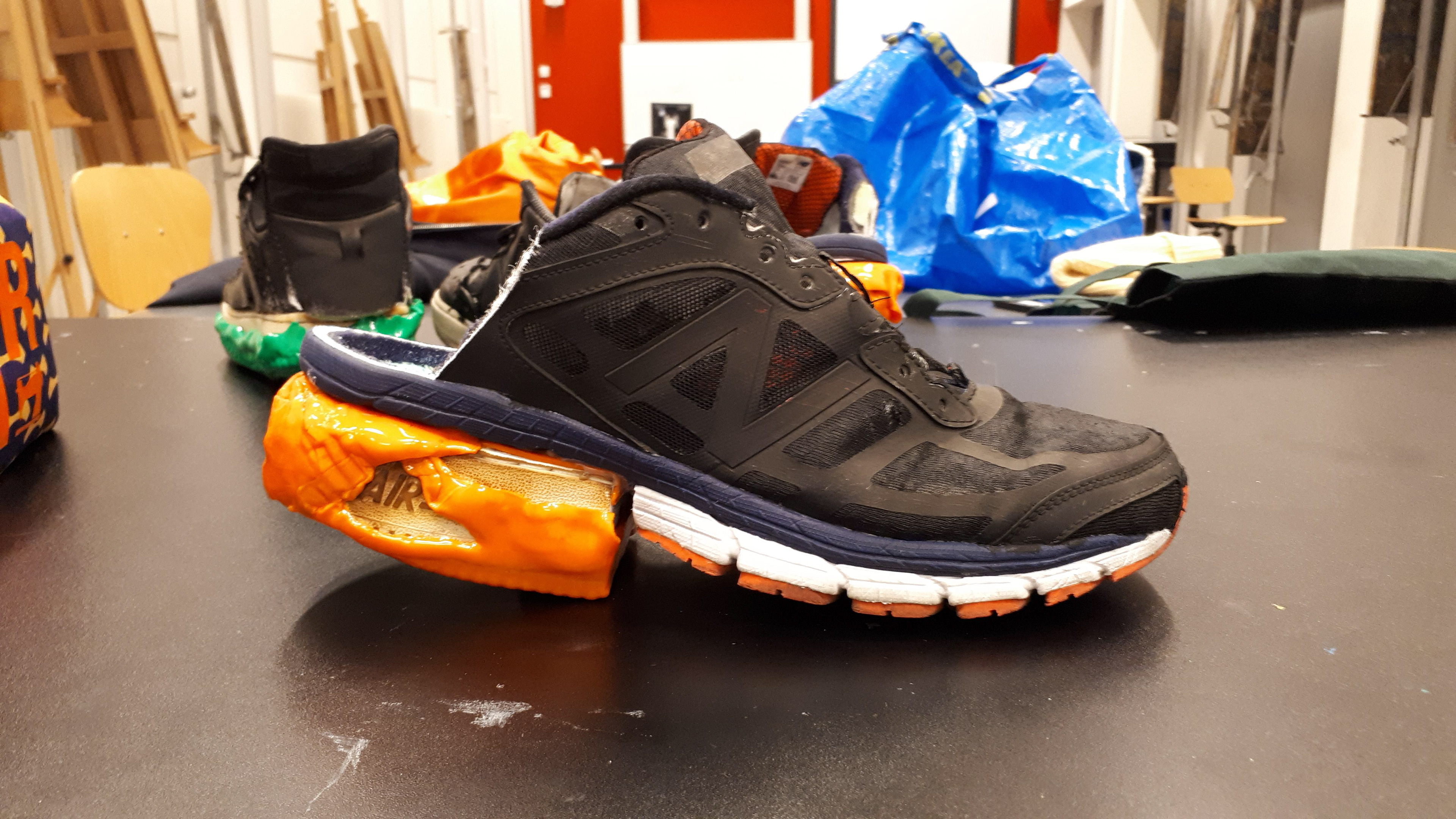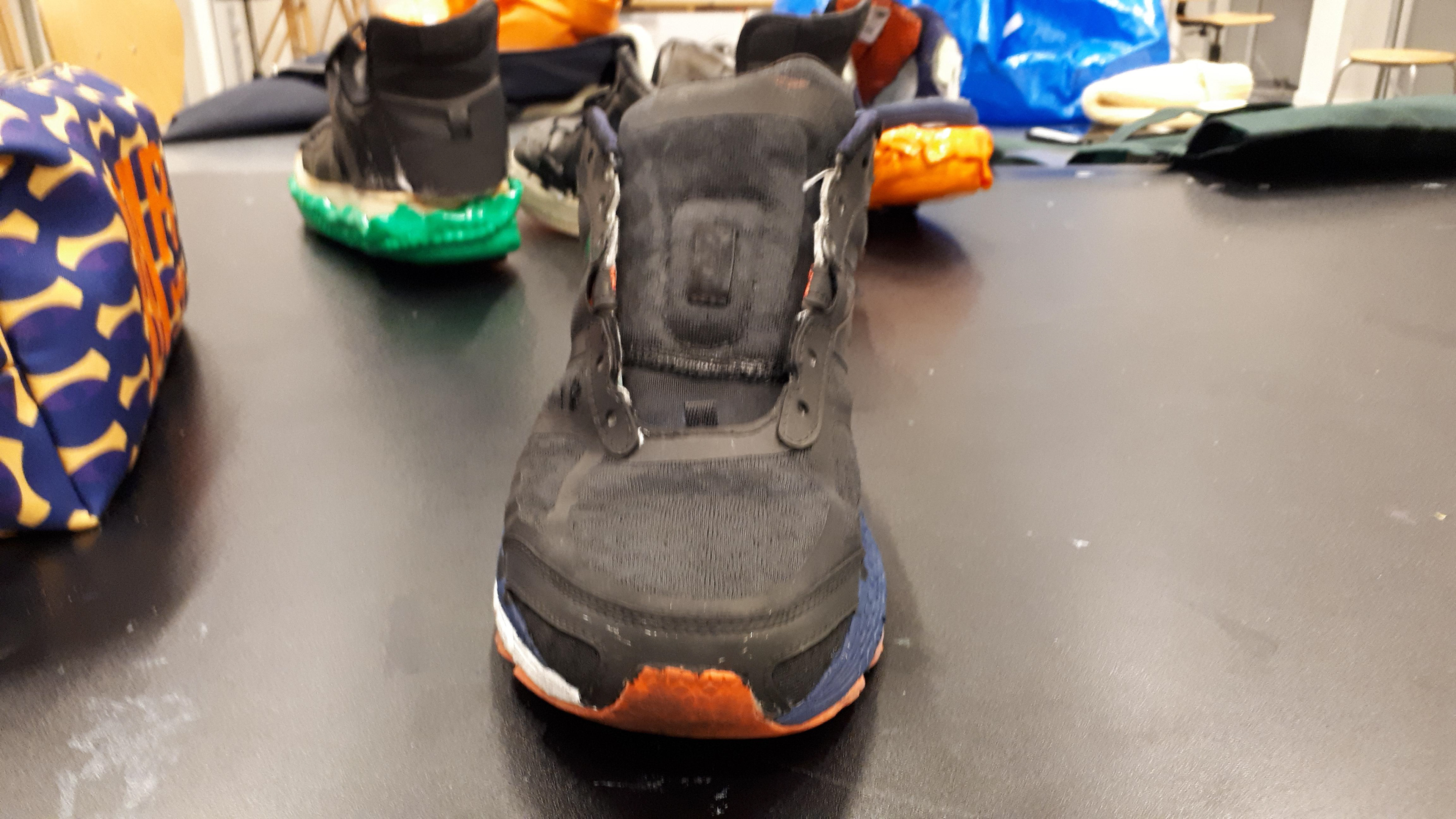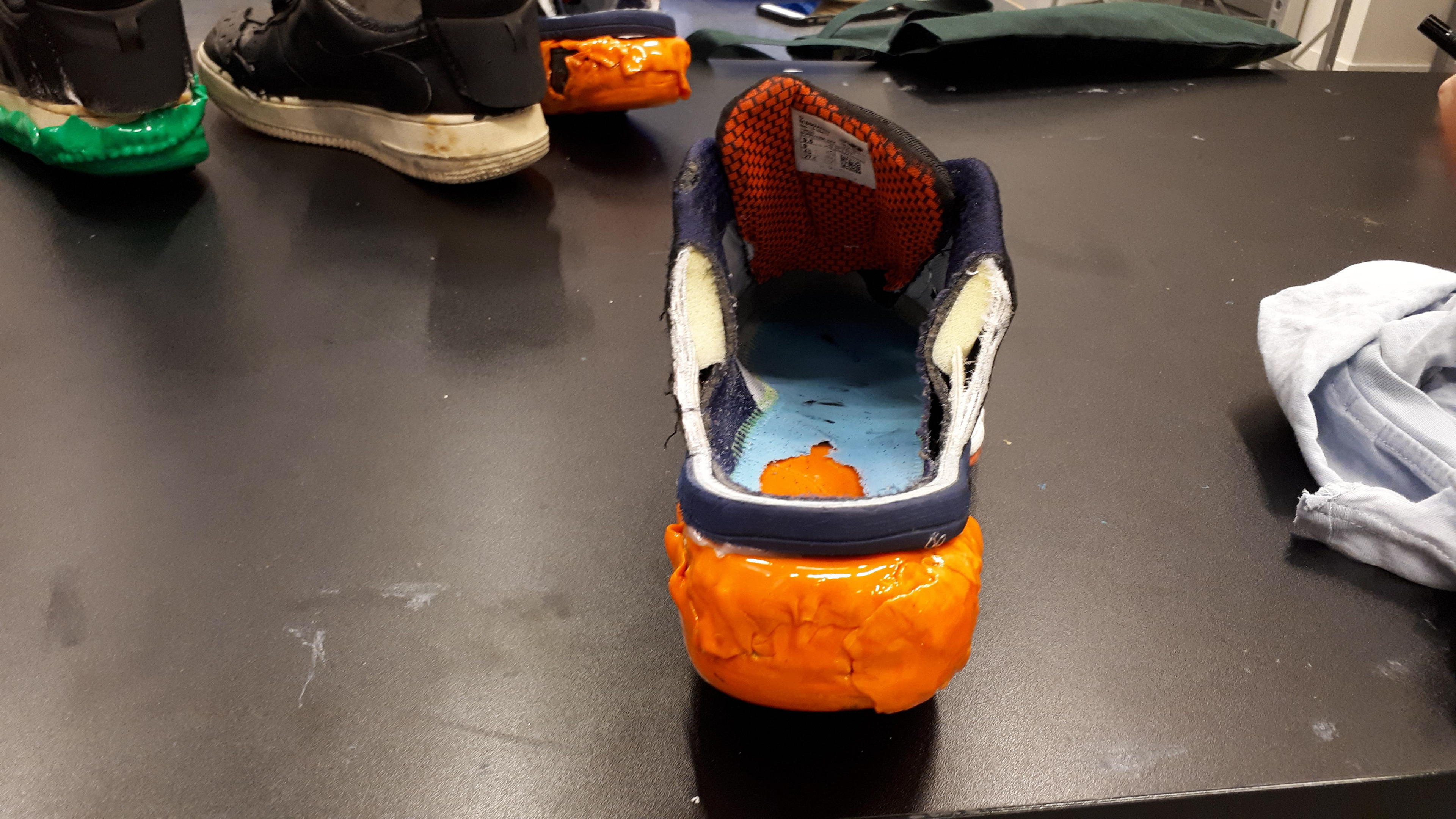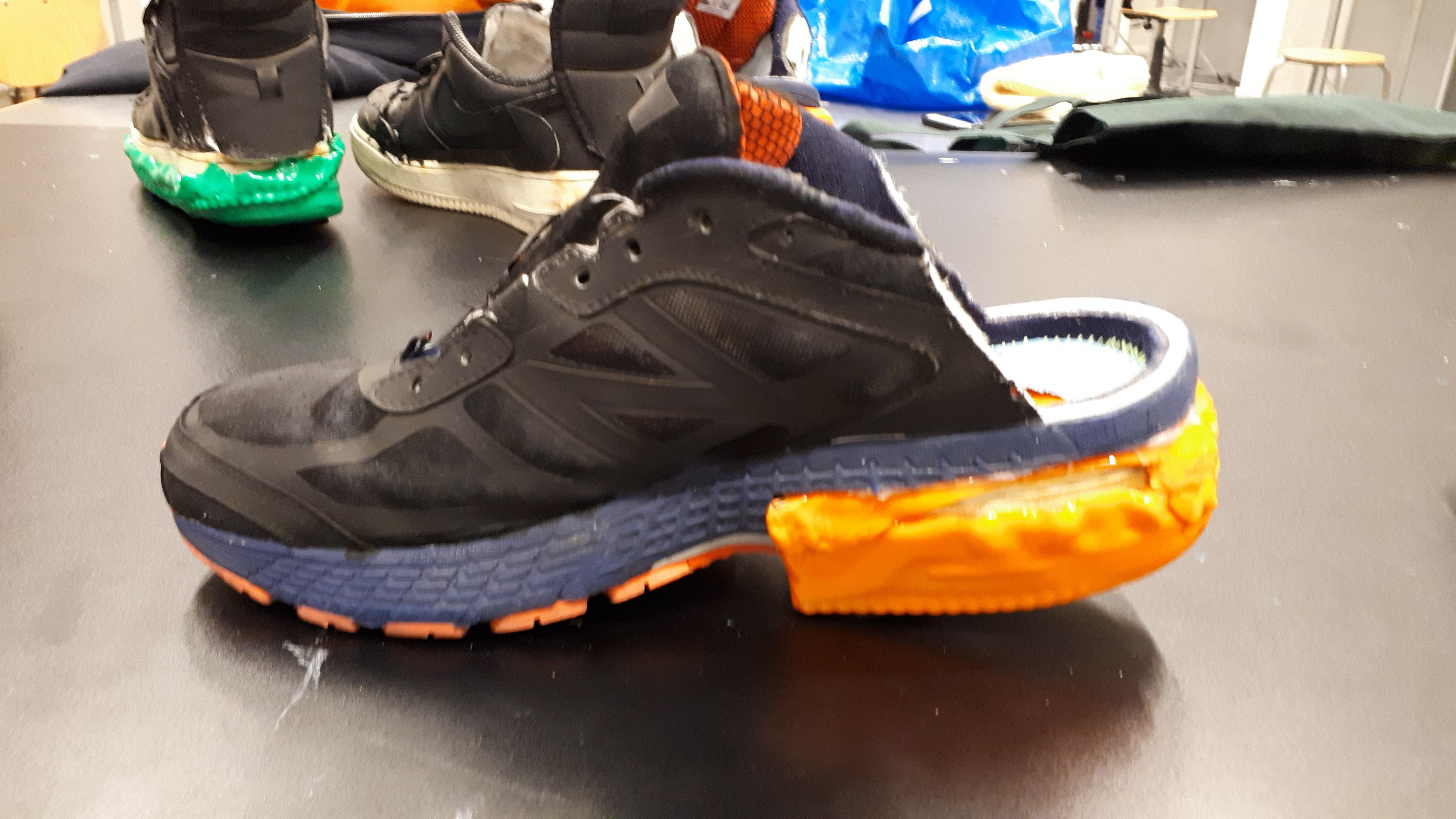 Our third and last pair are a pair of dressed shoes, this because of our overall topic: Jazz
By wrapping plastic around the shoe you are not able to enter your feet inside, because of this we decided to make them flipflops.