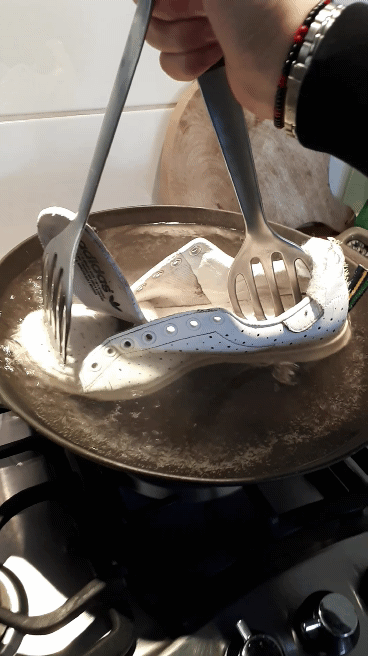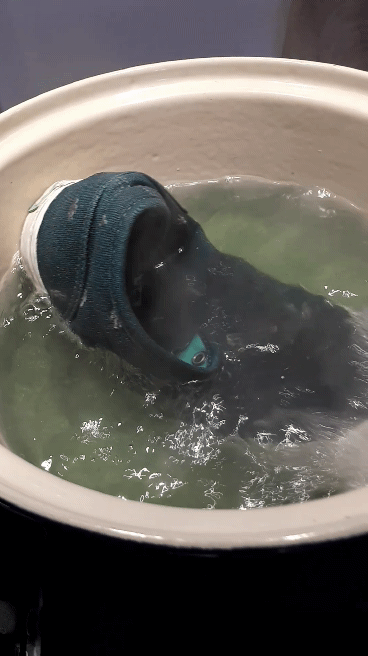 Peterson+stoop gave me some practical tips to remove the outersole from the upper.
During the introduction days of Design Academy Eindhoven I was thought the train of thought behind "design by doing". Which I have put in practice during this project.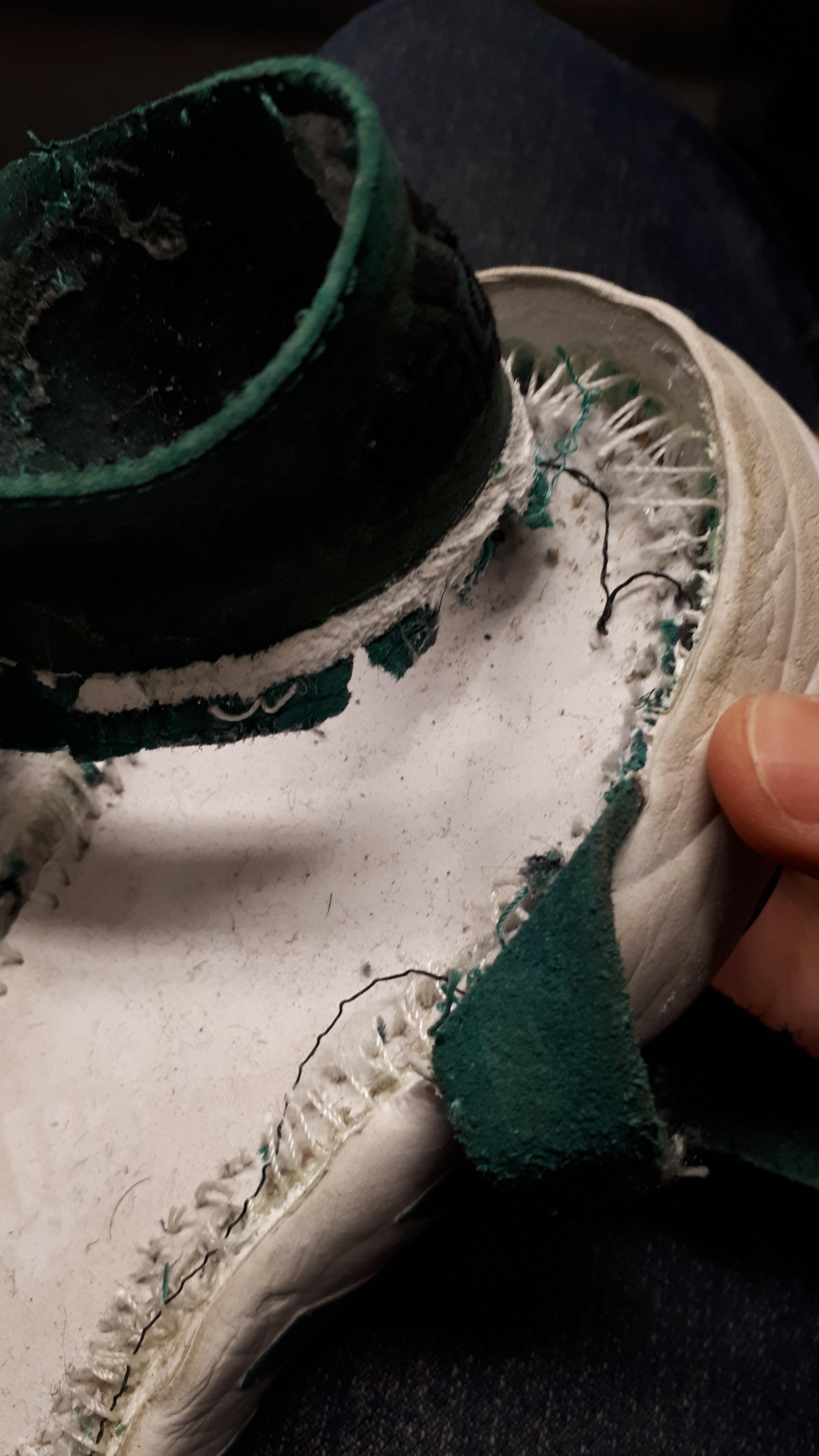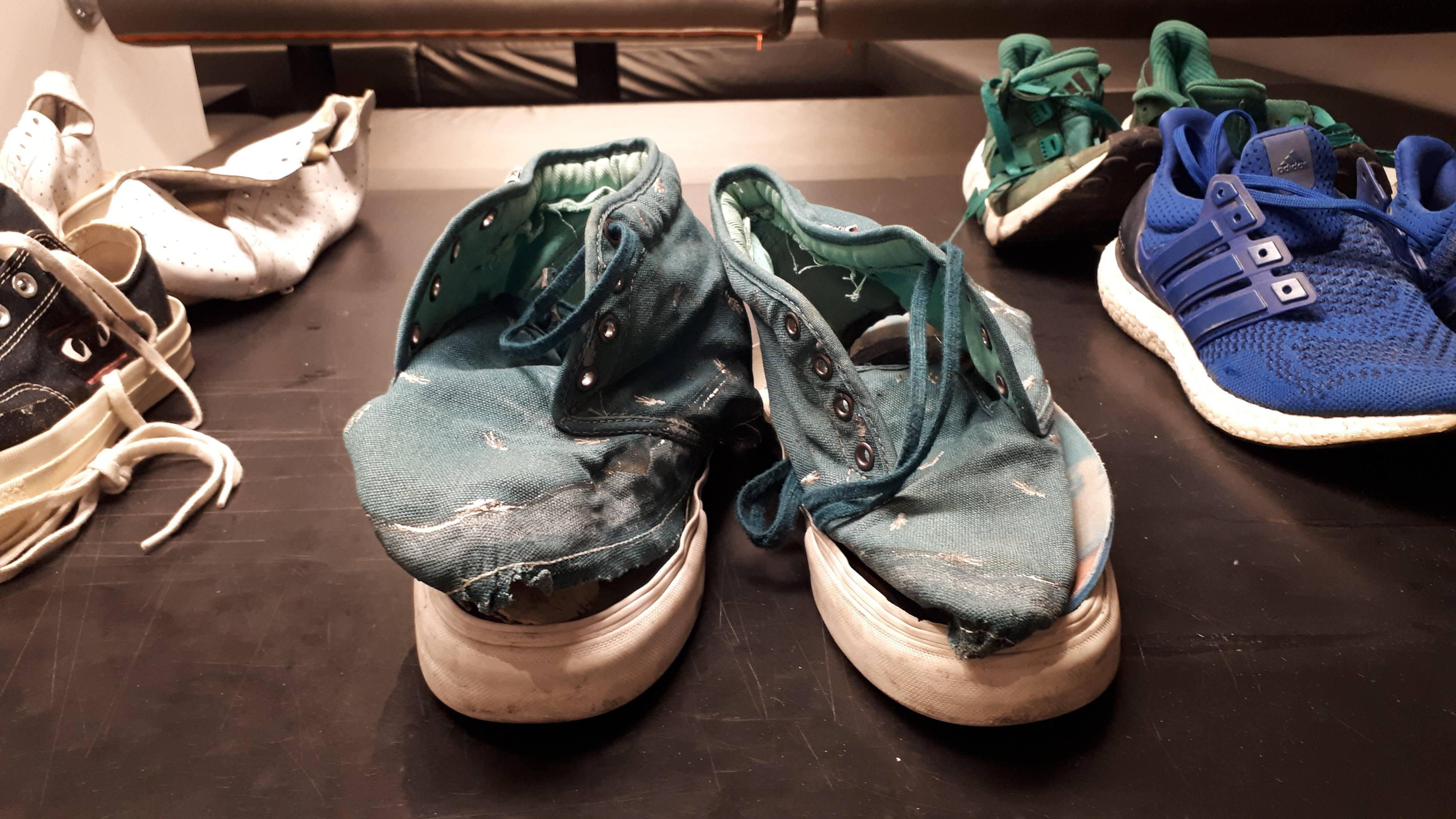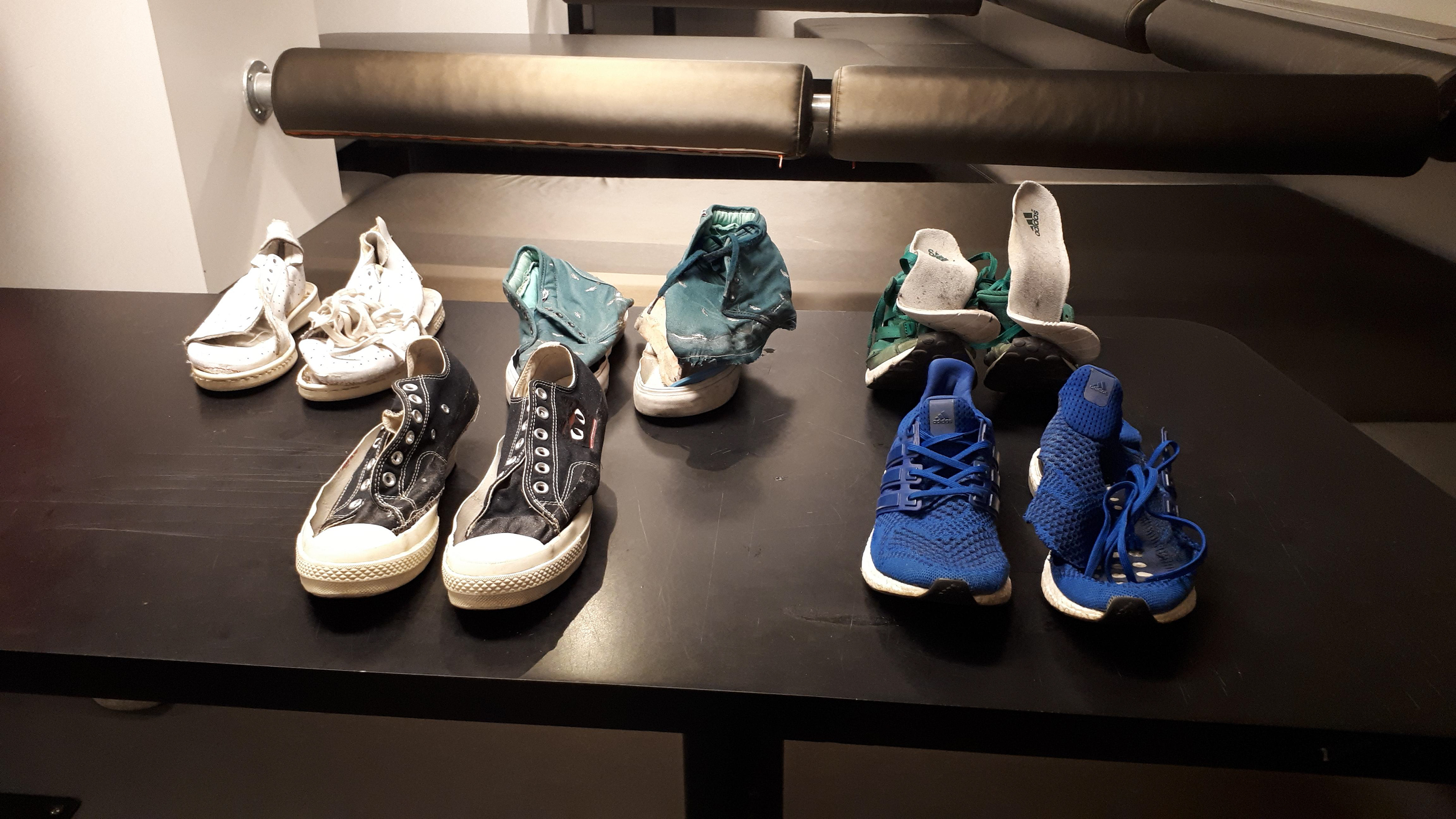 After playing around with possible option of attaching the shoe back together. I found out one thing I really liked in particular; the fact that I got all kinds of different lacing system out of the other shoes. My goal became to create a shoe with all kinds of different lacing option and which could still be recognized as a shoe.
Different views of the end result can be found below: